Shiloh's In Studio Cake Smash Session
I had so much fun with little miss Shiloh recently for her first birthday cake smash session. This was a special session for many reasons, one being that this was my first photoshoot in our newly built home! We aren't moved in quite yet, but, I hauled all of my gear and props on up and took advantage of all of the natural window light, and wide open spaces. It's hard to tell, but my husband was installing the kitchen sink during the shoot. He came over several times and helped me get Shiloh's attention... I think she smiled more for him than she did me!
Another reason why this session was extra special, was because my sister-in-law Meggan, who owns MRS Pallet Decor, custom designed the "Wild One" sign for Shiloh's mama! Some of the decor used in the setup were purchased from a good friend's craft and home decor business, Lindsay's Restore and More. And lastly, I've partnered with a past client of mine, Bree from The Breezy Bake Oven, to provide cakes for all of my cake smash sessions! I love that my photography business has provided me with the opportunity to support other small businesses in the area.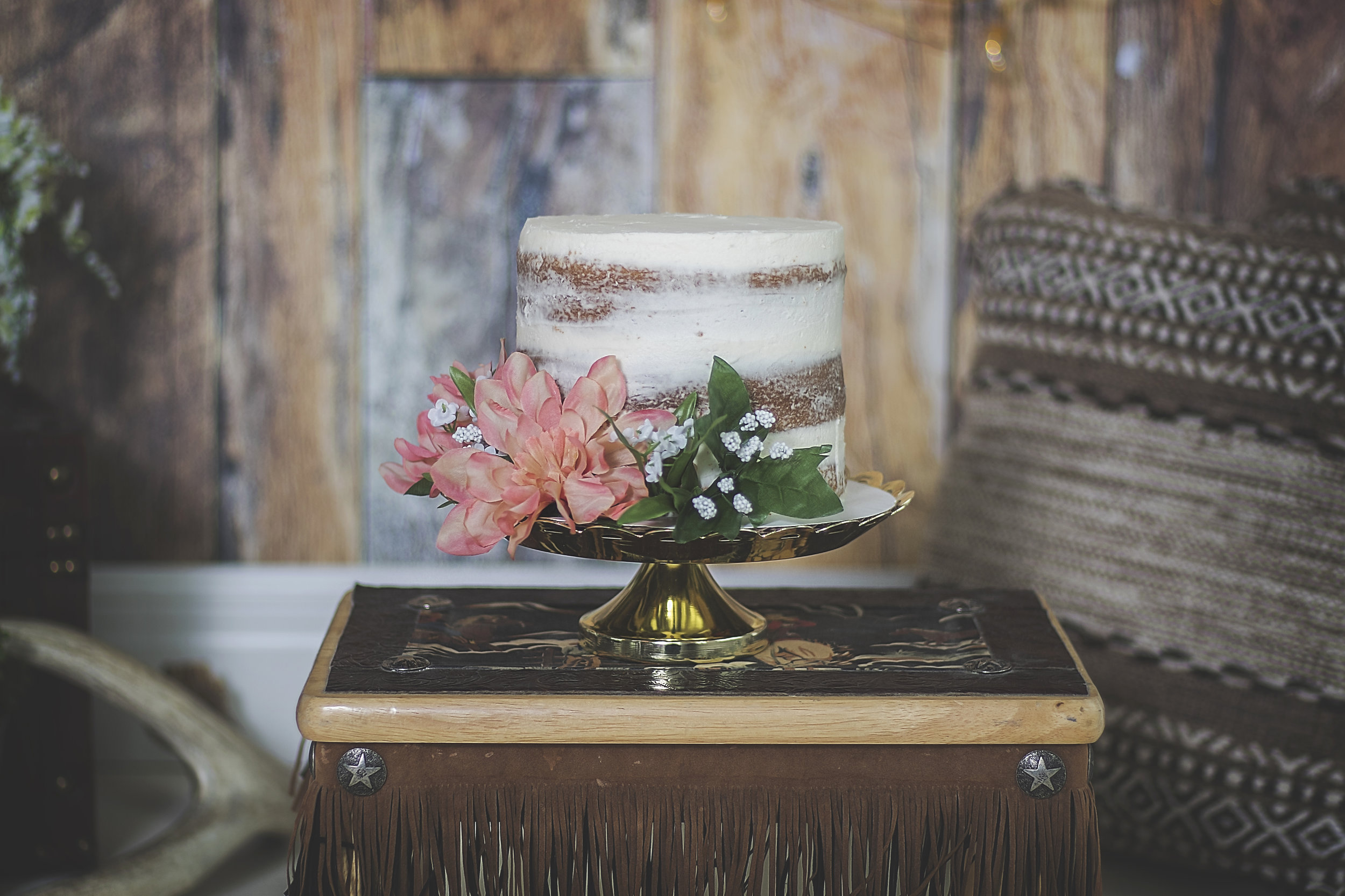 Shiloh is a miracle baby. She weighed only 2 lbs and 1 oz when she was born. As her mom and dad's "last baby", they wanted to make sure they captured this special first birthday milestone! (See Shiloh's whole family at their Fall Photoshoot here!) I've decided cake smash sessions are some of my favorite. It is just soooo much fun watching the babies discover that yummy cake and all of that sugar! These are some of my favorites from the session!
Is your little one's first birthday approaching? Contact me and let's start planning their very own cake smash session!